North America's Premier Tank Truck Company
A family business with a dedicated team, Northwest has delivered exceptional service, state-of-the-art equipment and industry-leading drivers since 1955.
Unsurpassed Safety
Northwest is recognized industry-wide as a leader in safety. A National Tank Truck Carriers Safety Award winner, we are also the only verified Responsible Care® trucking company in western Canada. For more than 30 years, Northwest Tank Lines has been an innovator in the field of safety and accident prevention. Today, Northwest remains committed to the strictest safety standards in the business.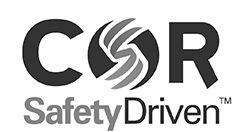 Industry Leader
Northwest is a champion of TransCAER and participates in annual community events in places we haul products. In 2008, the Chemistry Industry Association of Canada presented Northwest with the first-ever President's Award for Leadership and Continuous Improvement in Transportation Safety. This award recognized our company as a safety leader in the chemical transportation industry.
The Best Drivers
As an industry leader in quality and safety, Northwest relies on a team of experienced, highly-trained professional drivers. Every Northwest driver receives comprehensive, ongoing training and certification to ensure they meet the highest industry standards. By offering competitive wages, safety bonuses, flexible schedules and a solid work-life balance, we successfully hire and retain the best drivers on the road.
Specialized Equipment
Northwest invests in state-of-the-art equipment to meet our customers' evolving needs. Our fleet of tankers is the best the industry has to offer, and is part of Northwest's drive to remain the tank-truck carrier by which all others are measured.