DRIVE PROUD WITH NORTHWEST
When you drive with Northwest you can be proud to be part of a company that is focused on integrity, safety, and care for our team members and the communities we work in. As an industry leader in safety and quality, our drivers are the heartbeat of our organization. Northwest drivers benefit from:
State-of-the-art equipment
Flexible scheduling
Ongoing driver education & training
Great compensation and benefit packages!
We offer career opportunities in British Columbia, Alberta and Saskatchewan.
OUR COMMITMENT TO OUR DRIVERS
Northwest is a family business. As a Northwest driver, you are part of the family.
In addition to our flexible and industry-leading compensation and benefits packages, we are committed to supporting each of our team members and the communities we live and work in through:
ONGOING DRIVER EDUCATION & TRAINING
Every Northwest driver participates in ongoing training and certification to ensure everyone is working at the highest personal and professional standards. Our training includes ongoing safety best practices as well as Indigenous awareness and reconciliation studies.
THE NORTHWEST EDUCATION FUND
We believe everyone should have access to education. Every year, the Northwest Education Fund disburses $25,000 in scholarships and bursaries to support the continued education of our team. As a Northwest driver, we encourage you to invite your children (or grandchildren) to take advantage of our funding program.
COMMUNITY SUPPORT & COMMITMENTS
Northwest is pleased to support a variety of organizations and programs throughout Canada and the United States, in the communities where our employees and customers live and work.
SETTING THE HIGHEST SAFETY STANDARDS
For more than 30 years, Northwest Tank Lines has been committed to maintaining the highest safety standards in the industry, and to continuous innovation in the field of safety and accident prevention. We are proud to be a National Tank Truck Carriers Safety Award Winner and the only verified Responsible Care® trucking company in Western Canada.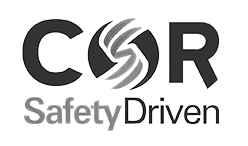 WE ARE HIRING!
Are you ready to start your Northwest Journey?
View our current opportunities and apply today.