Driving on winter roads, as well as soft roads, due to spring thaw, winter conditions or heavy rain can be a demanding task, even for the most experienced commercial driver.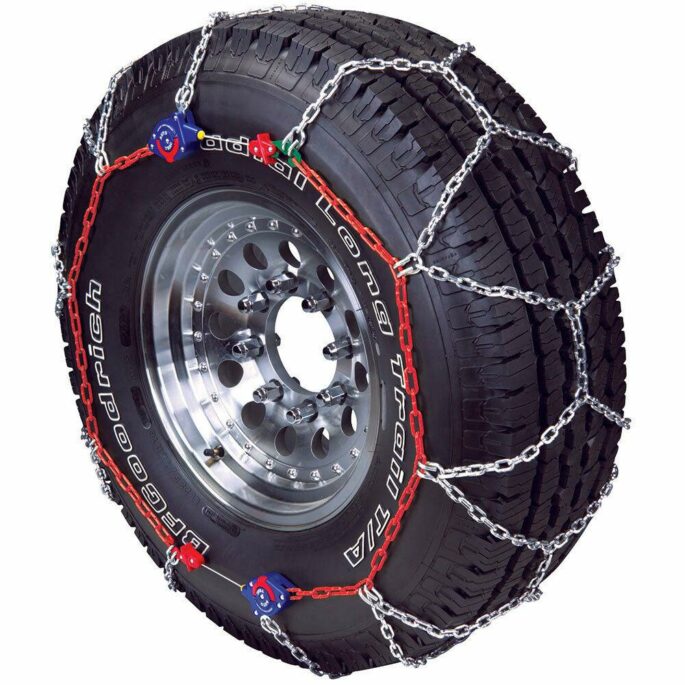 When should you chain up?
● When you feel tire chains are necessary for traction and safety.
● When road conditions become slippery or greasy with mud, snow or ice.
● When Government websites such as Alberta 411 or DriveBC indicate chain-up is in effect.

Tips for safe application and driving with chains
● Adapt driving techniques to road and weather conditions; try to avoid speeds in excess of 50km/h.
● Avoid running chains on bare pavement, hitting curbs or spinning wheels.
● Listen and watch for loose chains – stop in a safe place to check chains and adjust as necessary.
● Inspect your chains after use and repair or replace as necessary.
● Remember that off-road chaining up requirements will be more demanding than highway chaining up.
● Stop and apply chains in a safe location – be visible.
● Chains are heavy – keep them in your power zone to avoid muscle strain injury.
● Wear appropriate gloves when appropriate

Always be prepared and equipped with tire chains for all types of environments and conditions.