Looking for the best truck stop food on your route? Check out our round up of the yummiest stops to refuel your stomach and enjoy a treat! Eating well is a huge part of staying healthy on the road, and while we've included a couple treats on this list, the majority have a great selection of healthy options too! Let us know if we missed any of your favourites!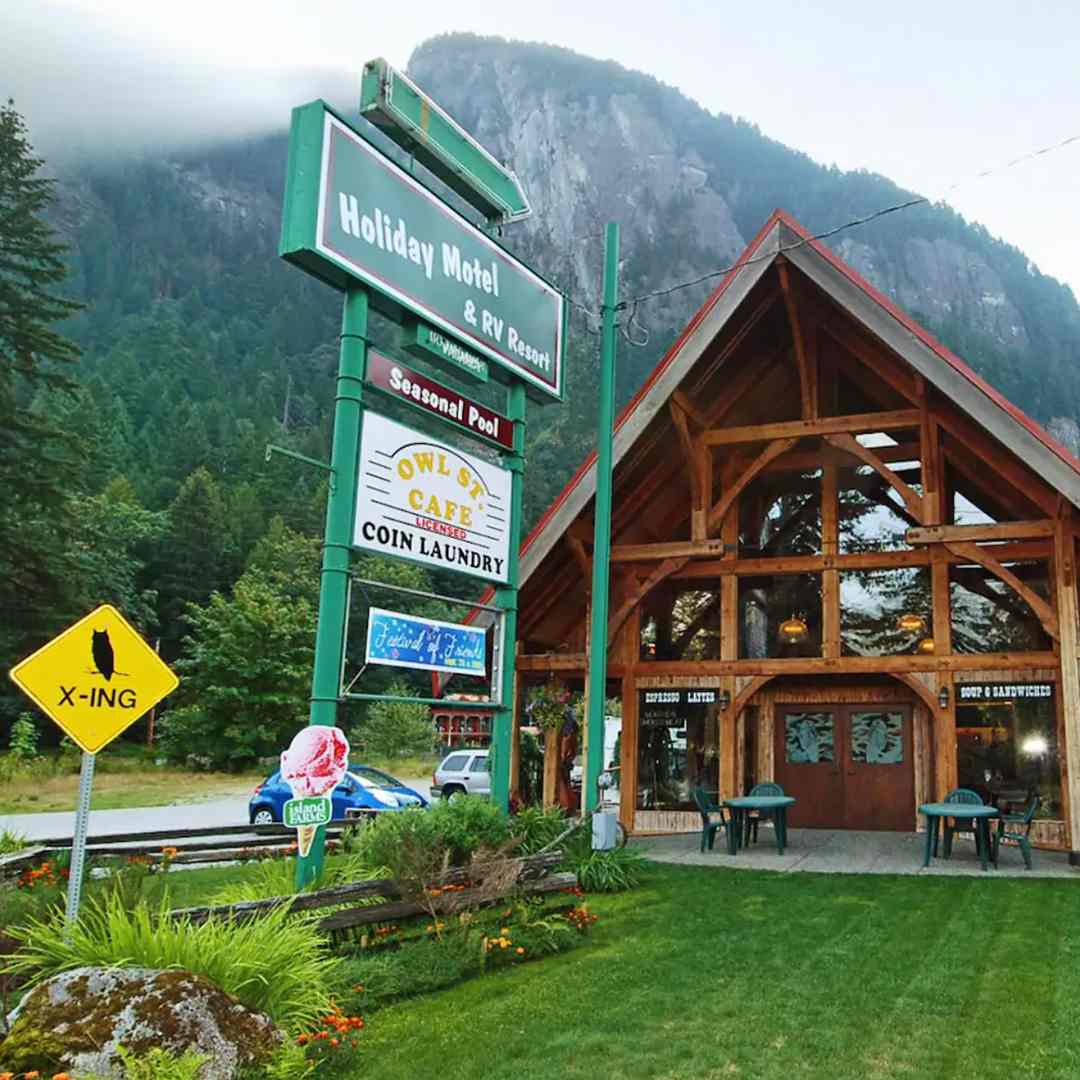 Owl Street Café
Hope, BC
Owl Street Café is loved by locals and travellers alike. It was featured in a Maclean's article called "Top 10 Great Canadian Pitstops" where readers shared their favourite highway eats from coast to coast. The café is in a huge log cabin in Hope. Although the food may take a while to get to your table, the delicious homemade food is worth the wait. Whether you choose homemade chicken noodle soup or Dutch baby pancakes, your meal will be memorable! If you have a little more time for lunch and are passing through Hope, give this unique pitstop a try.
Location: 19855 Owl St, Hope, BC
Husky House Restaurant
BC: Chilliwack, Cache Creek, Prince George
AB: Clairmont, Calgary
Husky House restaurant is a roadside stop with multiple locations across the country. When you get hungry in the middle of a long trip on the road, stop for a home-cooked meal at the Husky House. Open for breakfast, lunch, and dinner, some of their signature items include the Breakfast Club, Big Rig Chef's Salad, and King of the Road dinner.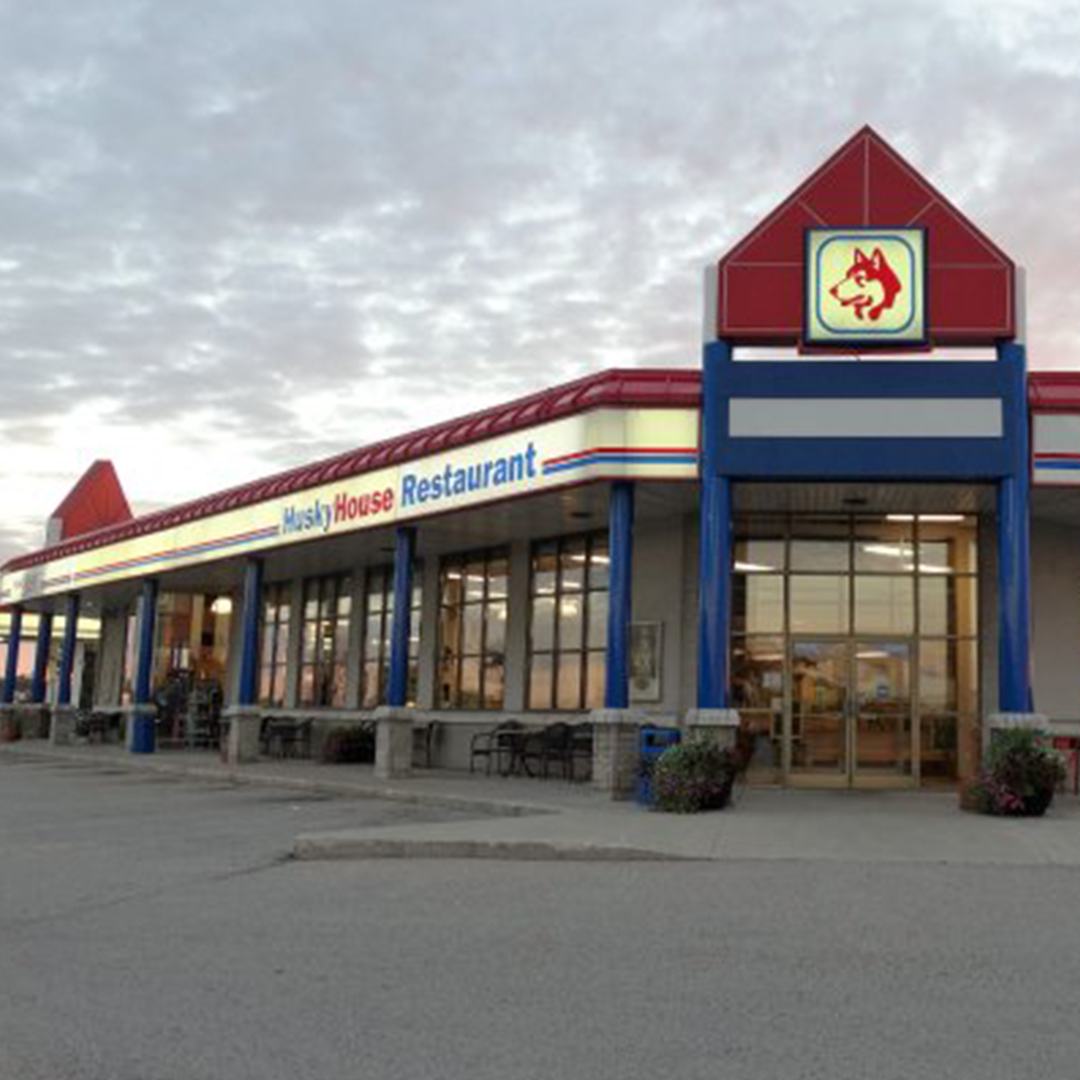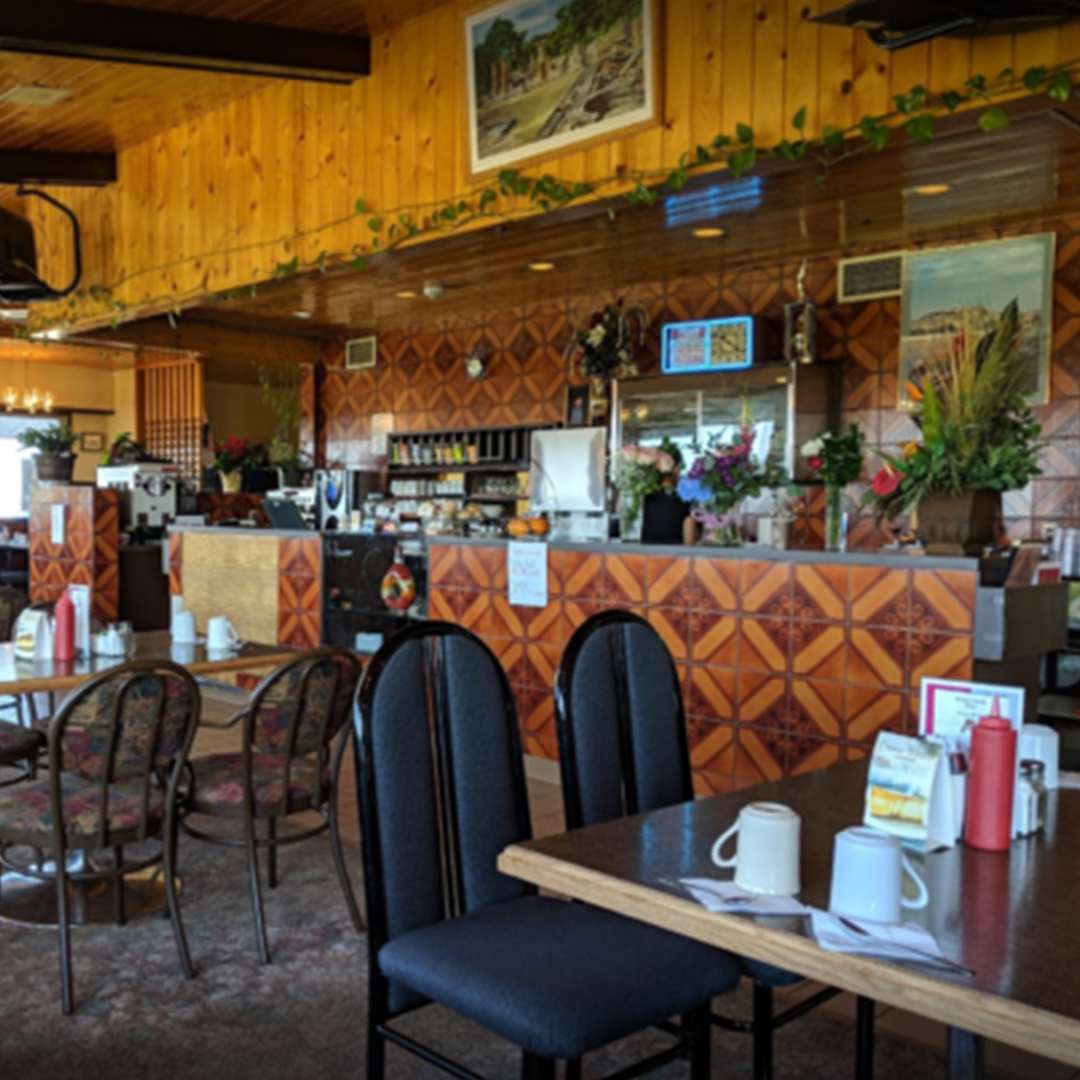 Greg's Truck Stop Café
Innisfree, AB
Located beside a Petro-Canada station, Greg's Truck Stop Café is a popular truck stop with an extensive menu. Stop here in Alberta's countryside for a coffee and filling lunch while driving along the Yellowhead Highway.
Location: Hwy 16 & Hwy 870, Innisfree, Alberta
Blackfoot Truckstop Diner
Calgary, AB
Also located beside a Petro-Canada station, Blackfoot Truck Stop Restaurant has a classic allure of an old school truck stop. The menu items have great names like the Trucker's Breakfast, Farmer's Breakfast and the CPR special. Try out this classic restaurant next time you're passing through Calgary.
Location: 1840 9 Ave SE, Calgary, AB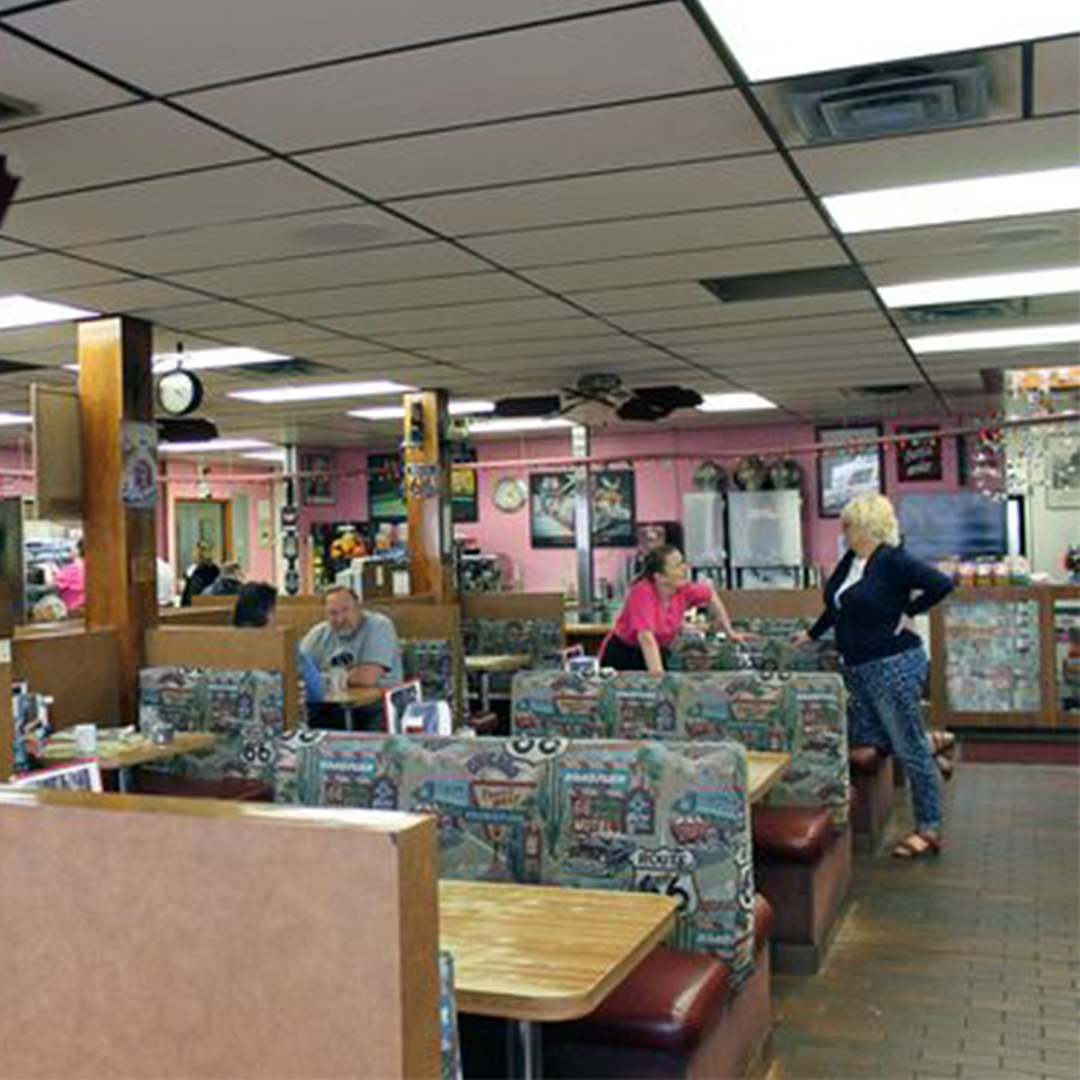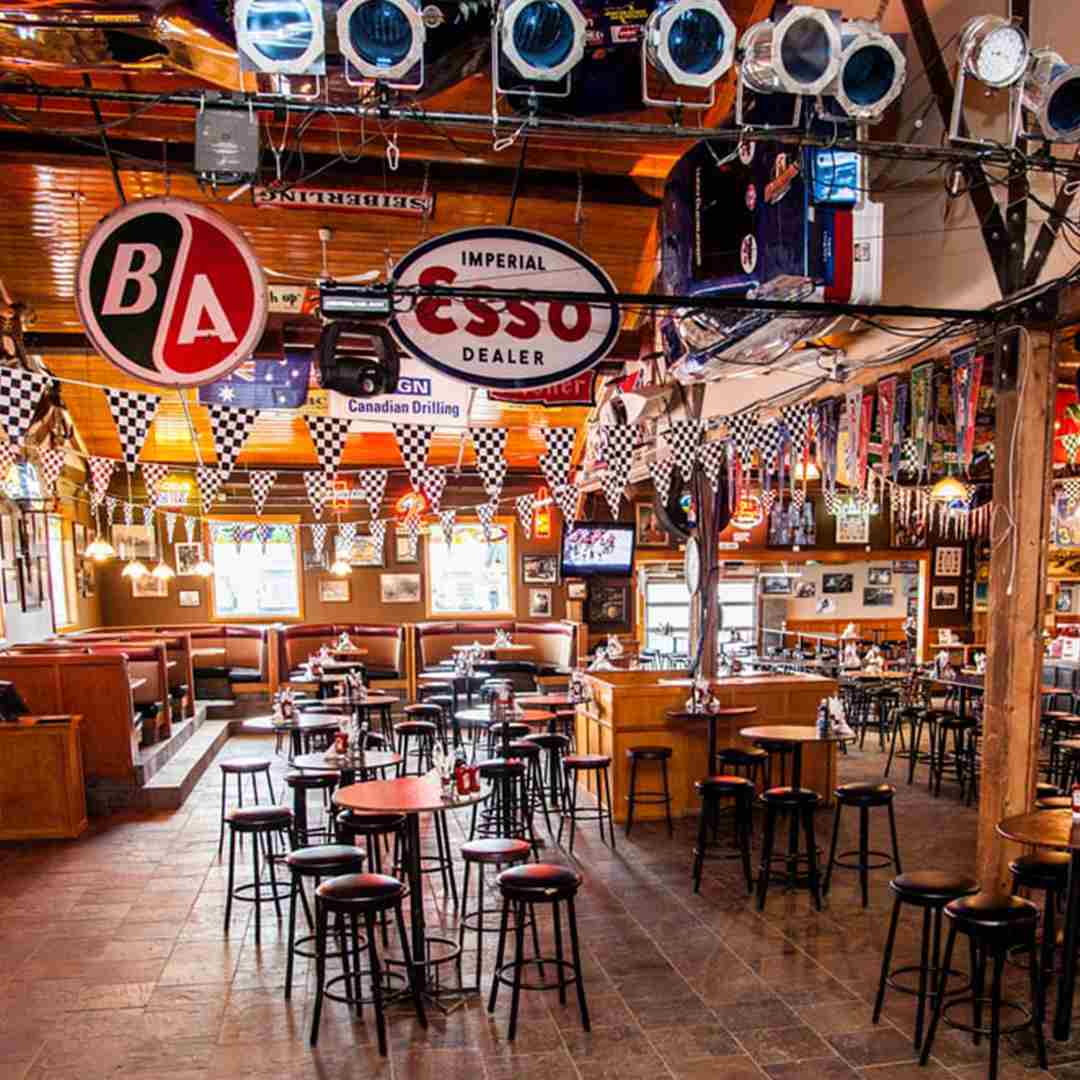 Blackjacks Roadhouse and Games Room
Nisku, AB
This might become your new favourite place to dine. Blackjacks Roadhouse and Games Room is a racing & trucker-themed pub with a gaming room. The gaming room is furnished with 30 V.L.T.s, 5 Minute Keno, Sports Select. Blackjacks Roadhouse is open 24 hours a day featuring specials daily, so come by anytime for delicious Canadian (and Chinese!) truck stop food.
Location: 2110 Sparrow Dr, Nisku, AB
Smitty's Family Restaurant
Locations across Canada
Smitty's is Canada's largest all-day family restaurant chain, with locations operating on the side of the highway from coast to coast. Head here for an extensive all-day breakfast menu, classic handhelds, or dinner favourites. In BC, Smitty's has locations in 100 Mile House, Kelowna, Osoyoos, Cranbrook, Fernie, Port Alberni, Nanaimo, and more. Alberta has an abundance of Smitty's locations including Peace River, Jasper, Lloydminster, Edmonton, Lethbridge, and Red Deer.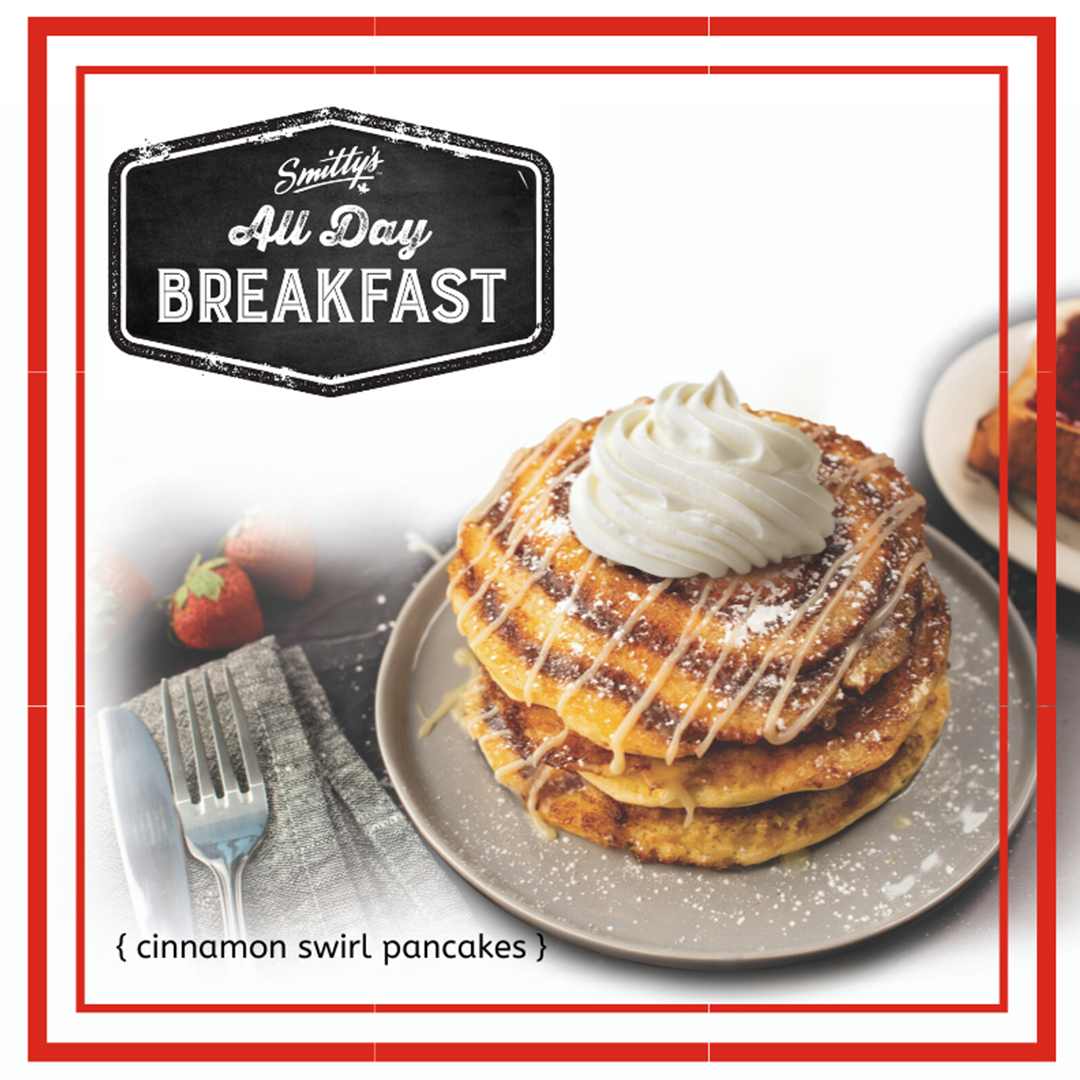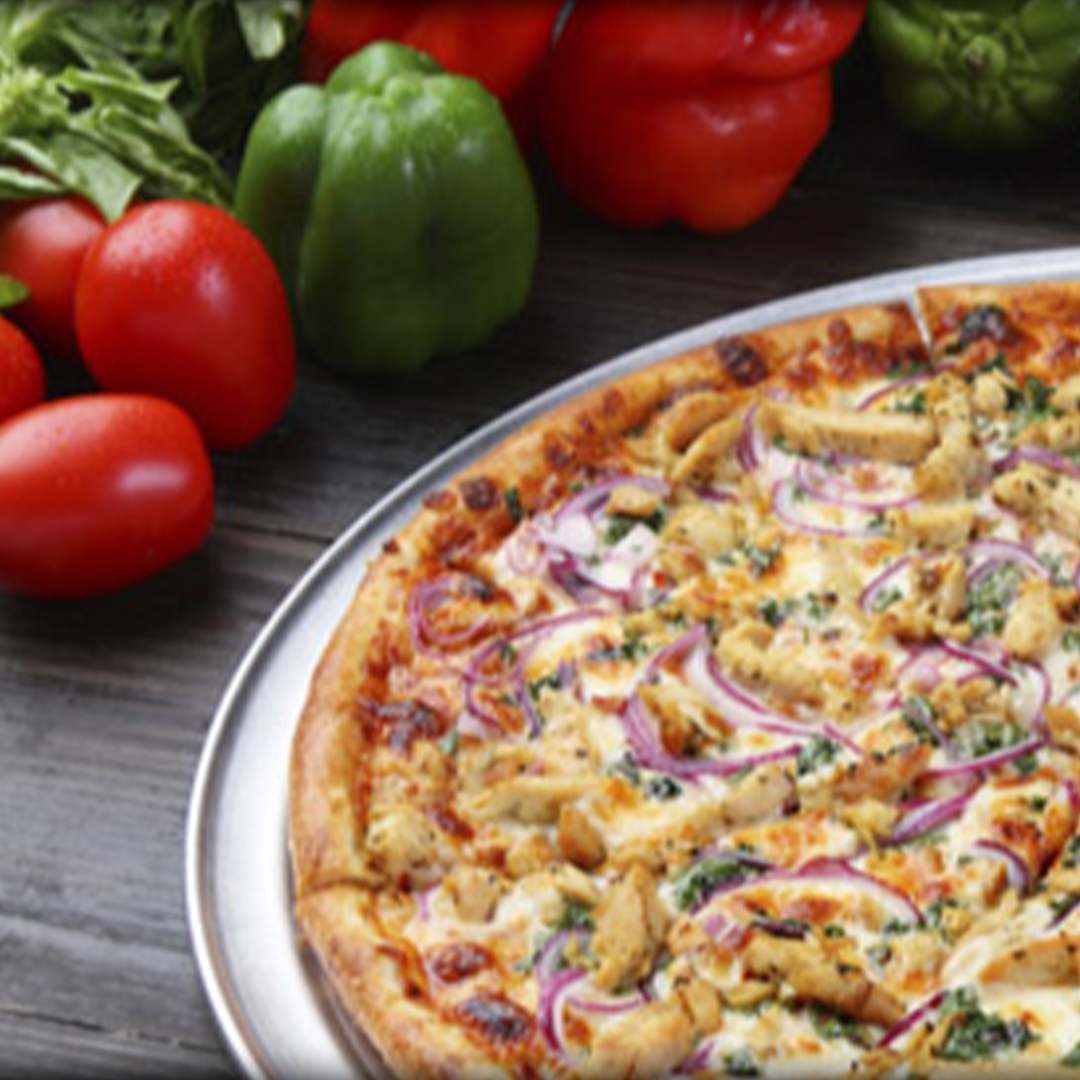 OJ's Steak and Pizza
Fort McMurray, AB
OJ's Steak and Pizza is a hidden gem in Fort McMurray. Located just off Highway 63, OJ's has a variety of freshly prepared dishes such as donairs, wings, pizza, steak, and all-day breakfast. Stop here for a huge menu with daily specials, reasonable prices, and fast service.
Location: 226 Gregoire Dr, Fort McMurray, AB
Cinnamon Bear Bakery and Cafe
Crowsnest Pass, AB
The Cinnamon Bear Café is considered a must-stop on the way through Alberta to BC. They are known for huge homemade baked goods including deliciously sticky cinnamon buns. Make a pit stop to pick-up a takeout bagged lunch with a hearty made-to-order sandwich or fresh treats for the road on your way through Crowsnest pass.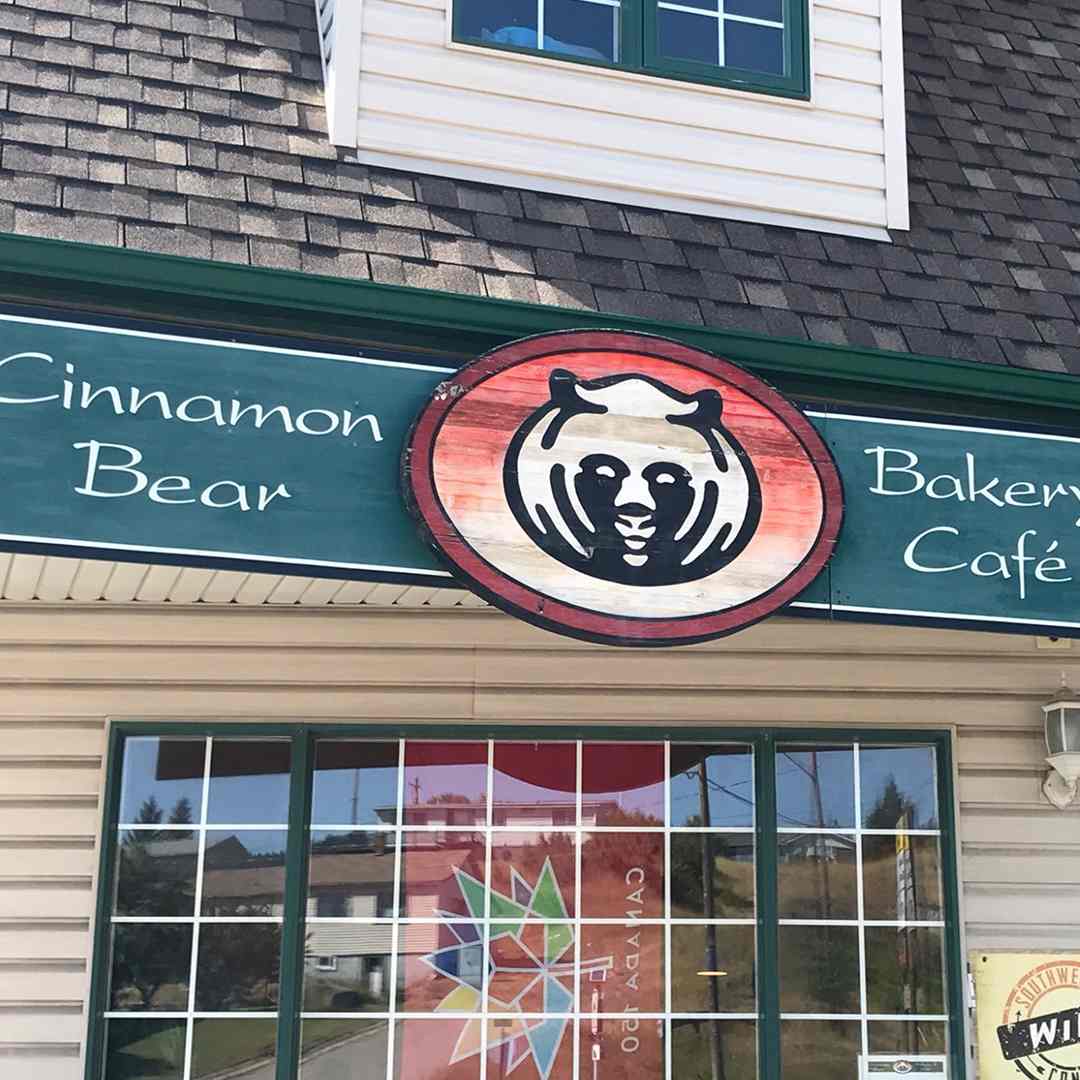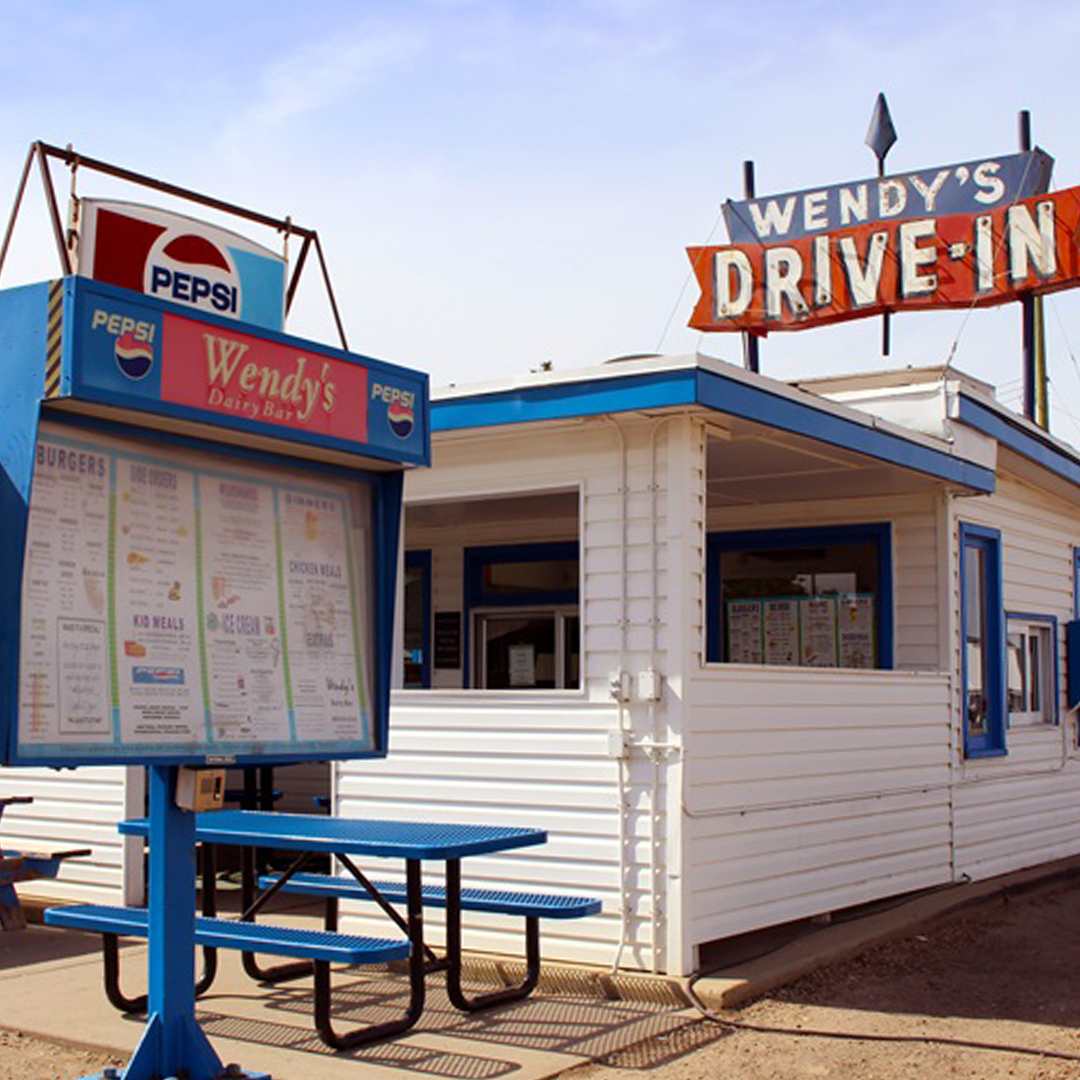 Wendy's Dairy Bar
Vauxhall, Alberta
While far out in Vauxhall, Alberta, this roadside drive through is the perfect pitstop on a summer day. Wendy's Dairy Bar is famous for their burgers and shakes, not to mention their deep-fried zucchini sticks, mozzarella sticks, and jalapeno poppers. An irresistible roadside treat for when you're driving on highway 36.
Switch up your regular routine and try out these delicious truck stop food options! Have you tried any of these or have any favorites that worth recommending? Let us know on social and share your go-to restaurants while you're on the road with us! Looking for a new career? Check out our current openings on our careers page!