We are very pleased to announce the winners of our most recent
Education Scholarship Fund
awards! These four students are exceptional members of the Northwest Tank Lines family, and it is our great pleasure to be able to help them live their dreams and continue their educational journeys. Read on to meet our Northwest Education Fund winners!From all of us here at Northwest, a big congratulations to our Education Fund winners from the last cycle, Sarah, Andrew, Darcy, and Emma! Please read on for messages from each of our winners as to what this scholarship means to them.
Meet Our Northwest Education Fund Winners!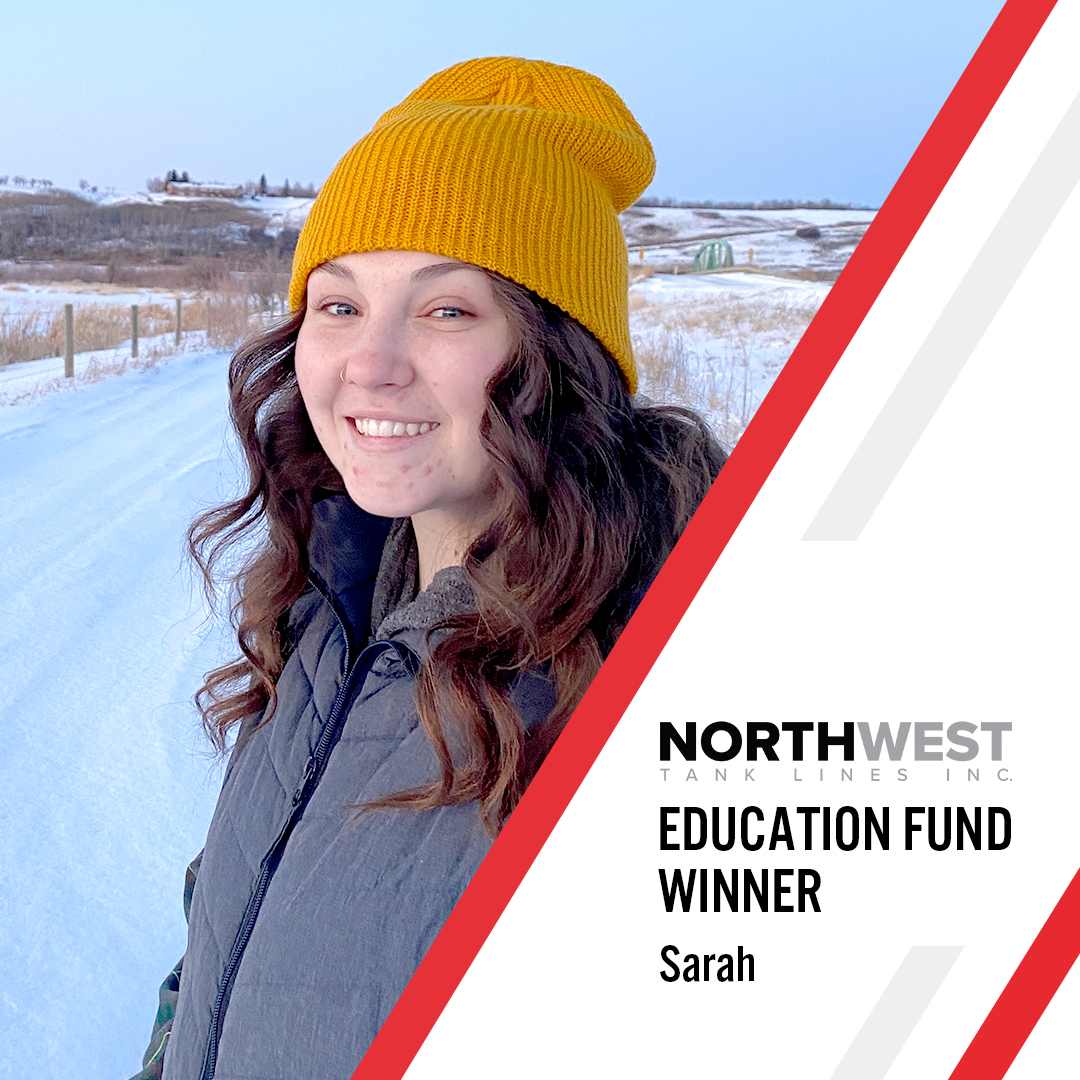 Sarah B.
Thank you so much Northwest. My name is Sarah and I'm in my 2nd year of Psychology & Sociology at the University of Alberta. I'm an RA in my residence community and love everything there is about learning and all the different ways you can learn. This scholarship means so much to me and really makes a difference in my life. I appreciate this so much, thank you again!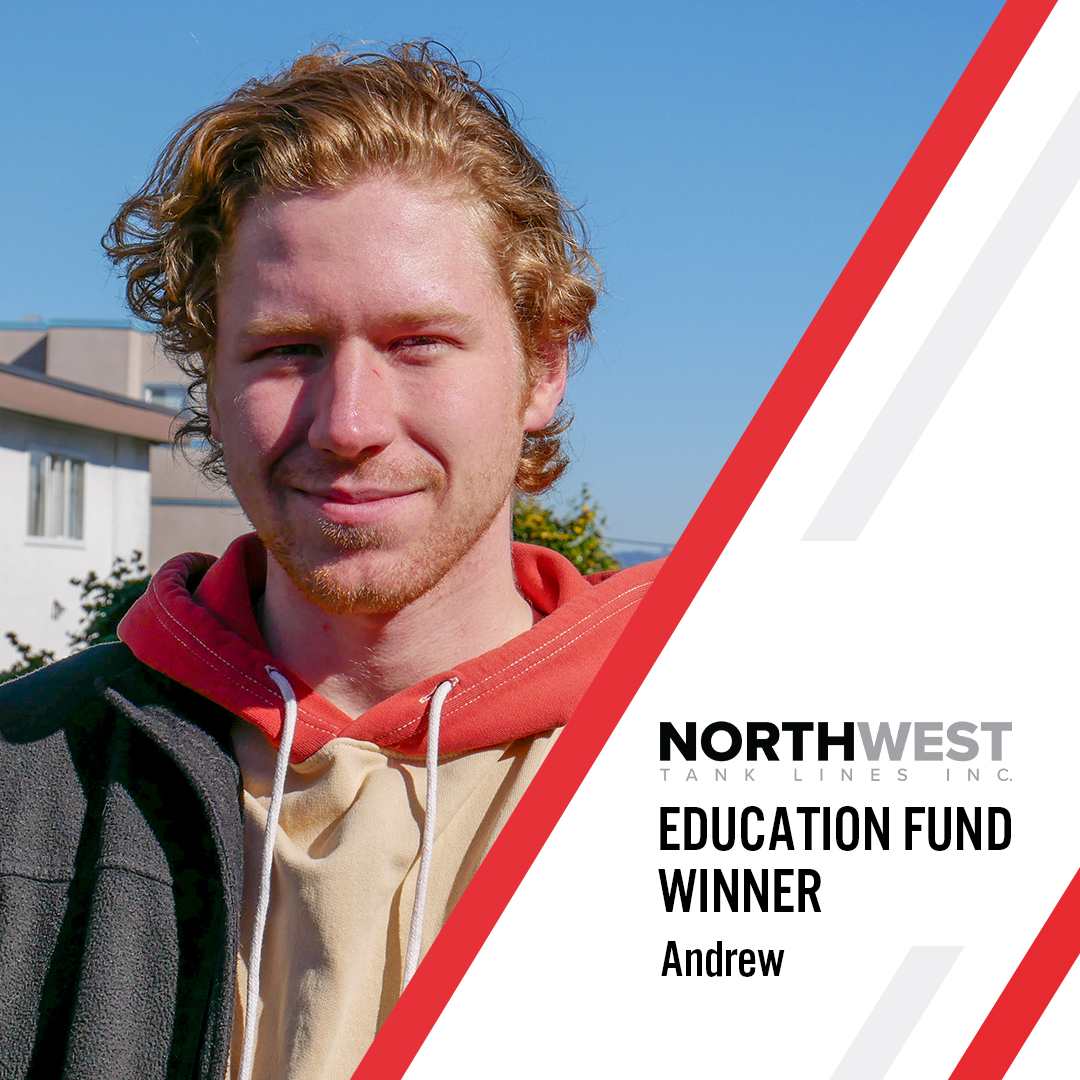 Andrew H.
My name is Andrew and I am 21 years old. After three years of playing junior hockey I am now enrolled at Simon Fraser University. While at SFU I am pursuing a Bachelor of Business Administration. I also am the goaltender for our school's ice hockey team. I am thankful for winning the scholarship as it will allow me to focus on my academics and sport.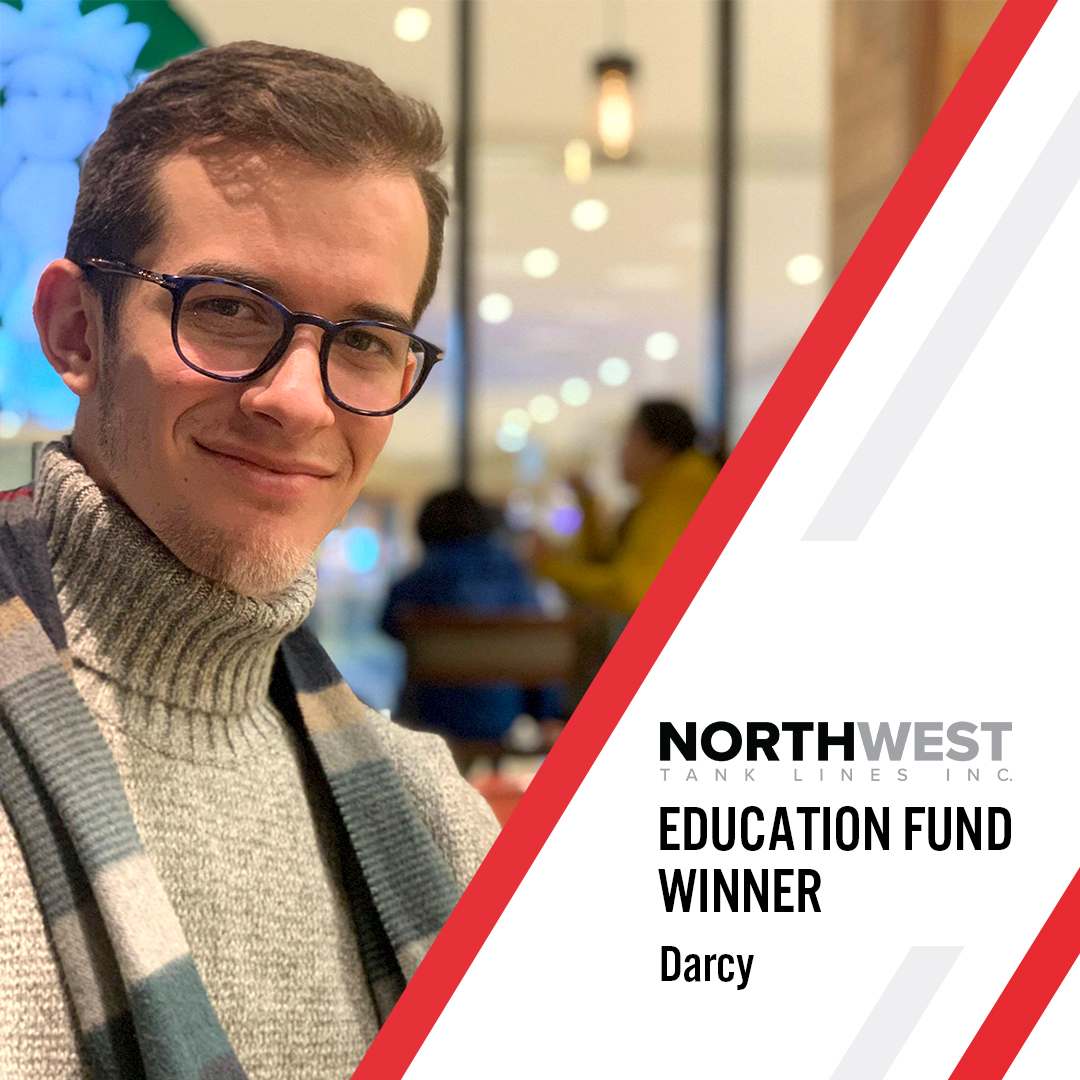 Darcy H.
I'm a fourth-year English student at the University of Alberta with aspirations to attend law school following my graduation. My interests and research typically revolve around themes of justice, inclusion, and the many amazing ways that humans express themselves through music, art, and literature. I'm a small-town kid, so when I'm not studying, I enjoy exploring the city while searching for a good cup of coffee. Winning this scholarship is means I can focus more on giving back to my community through my writing, participation, and passion. I cannot thank Northwest Tank Lines enough for providing this scholarship.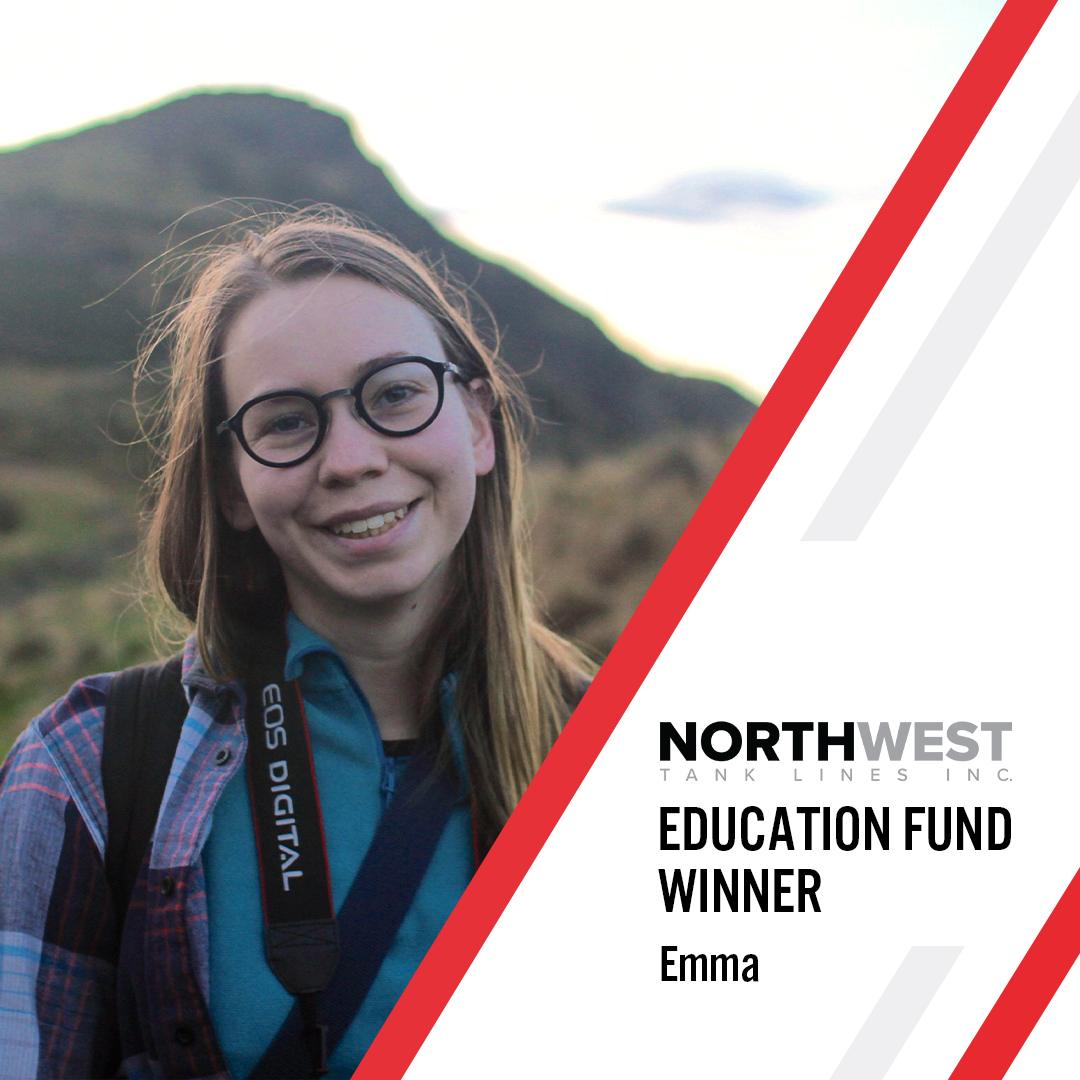 Emma G.
Hi! I'm Emma, I'm a third year (heading into my fourth and final year) honours Biology student at the University of British Columbia. Currently I'm beginning research for my honours thesis project and my long term plans involve heading to graduate school to research Biomechanics. On the side I'm involved in the outdoor recreation and pottery communities at the university. This award will help me pay for my tuition, which lets me focus on my academic pursuits like research and classes. I'm really grateful to have received so much help for the next academic year!
Applications are now open!
The next scholarship deadline is August 15th, 2020! The Education Fund can have a big impact on your family member's educational pursuits, and we strongly encourage everyone to apply now (especially while they may currently have some extra time on their hands!).
The Details
The Northwest Tank Lines Education Fund awards scholarships each year to students that excel in their studies and make a difference in their community. The scholarships are available to the families of all current Northwest Tank Lines team members. We strongly encourage all our drivers to share and discuss this opportunity with their families.
The Northwest Education Fund is a scholarship program tailored to supporting the evolving needs of today's students and can be applied to full or part-time education, along with trades and technical pursuits in Canada and/or the United States.
Are you ready to see how an Education Fund scholarship can change your family's life? Learn more and apply here!