Are you or your family members are eligible? The next scholarship deadline is January 15th! Check out our most recent Education Fund Winners and see how one of our scholarships can help your family!
Each year, the Northwest Tank Lines Education Fund awards scholarships to students that excel in their studies and make a difference in their community.
The Northwest Education Fund is a scholarship program tailored to supporting the evolving needs of today's students. We are thrilled to offer up to 4 scholarships up to $5000 each for eligible students!
The scholarships are available to the families of all current Northwest Tank Lines team members. We strongly encourage our drivers to share and discuss this opportunity with their families. The program is designed to be flexible and it can be applied to full or part-time education, along with trades and technical pursuits in Canada and/or the United States.
From all of us here at Northwest, a big congratulations to our Education Fund winners from the last cycle, Kourtni, Ashley, Daniel, and Braiden!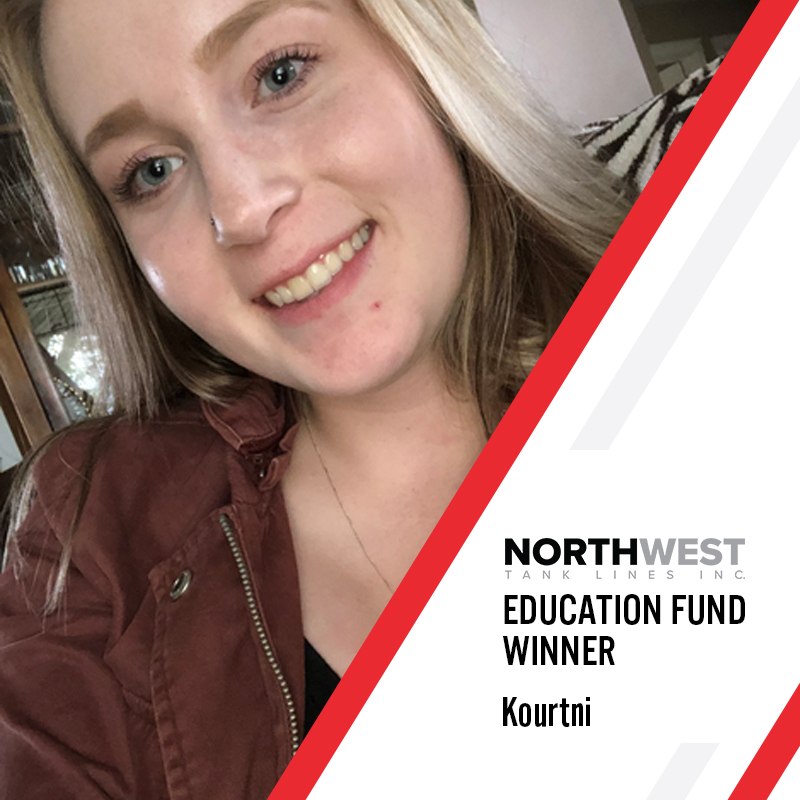 Kourtni
Kourtni is in her second year of the Bachelor of Nursing program at the University of Lethbridge and enjoys playing piano in her spare time.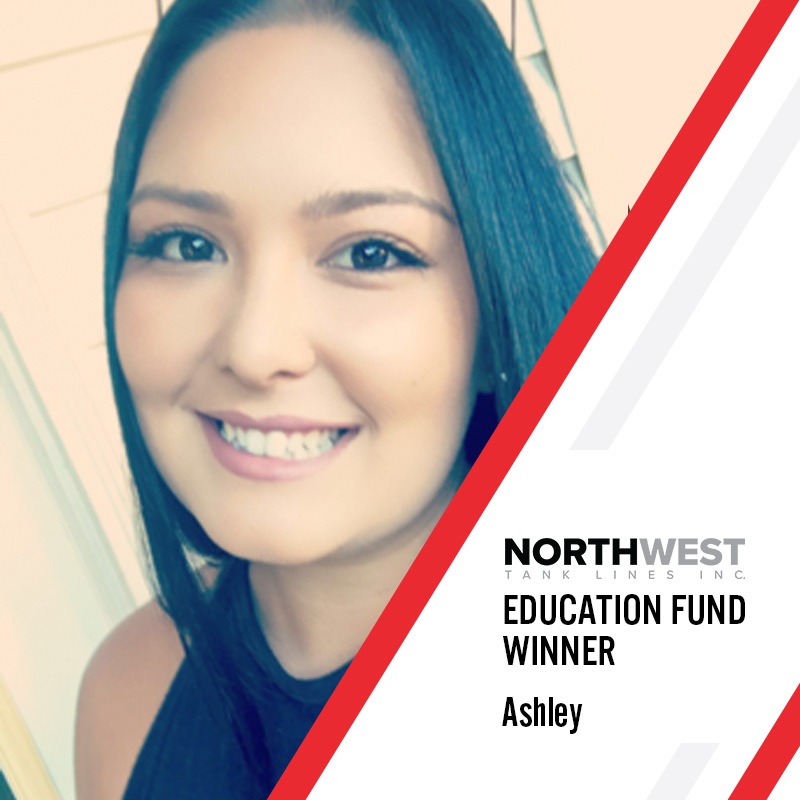 Ashley
Ashley is pursuing a degree in the human services field. She is working towards becoming a social worker and has taken great interest in the criminology field as well.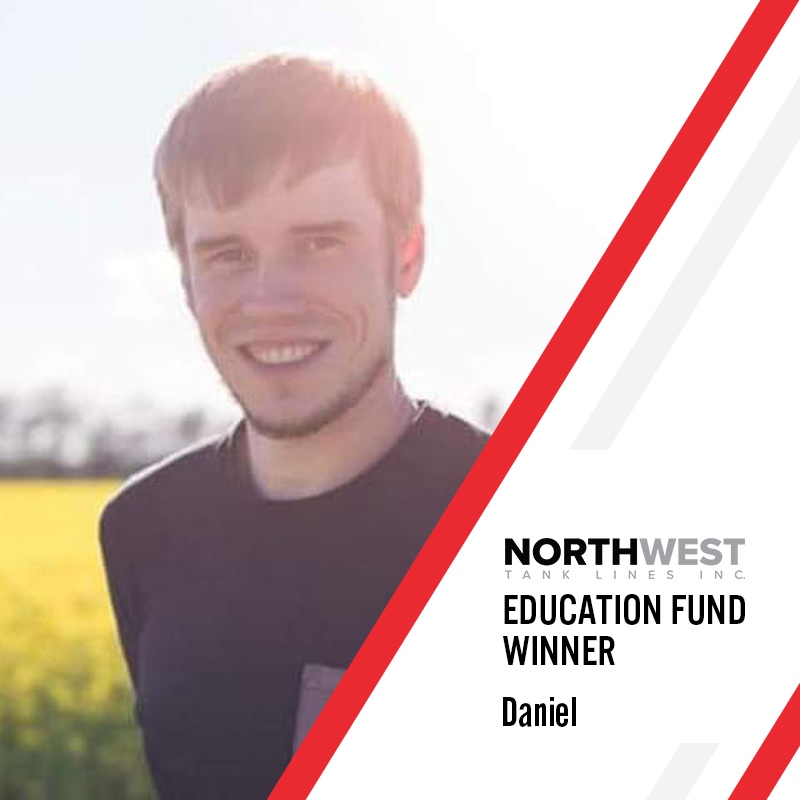 Daniel
Daniel graduated from the University of Alberta with a double major Bachelor's in Science. He moved to Saskatoon with his fiancée for Dentistry School and is in his final year. Once Daniel has completed school, he hopes to move back to Alberta.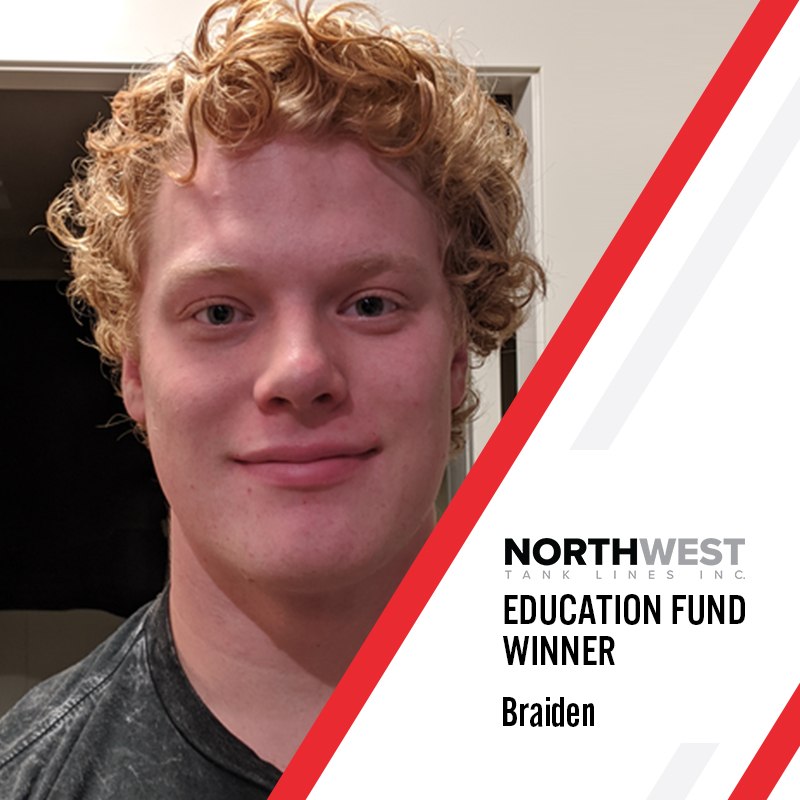 Braiden
Braiden graduated from Holy Trinity Academy in Okotoks, AB with Honors with Distinction in June 2019. He is currently enrolled at Okanagan College, taking his Bachelor of Business Administration.
Here is what some of our winners had to say about how the fund will help them further their education!
"I wanted to take this time to thank Northwest Tank Lines for the grant I have received for school, it will help tremendously with the ongoing expenses of school!" -Kourtni
"A huge thank you to Northwest for supporting me along my educational journey." -Ashley
Are you ready to see how an Education Fund scholarship can change your family's life? The next Education Fund deadline is
January 15th,
so make sure to get your family member's application in now! Learn more and
apply here!