It's holiday time, and that means we love to pop some popcorn, curl up on the couch and watch a flick with our friends and families. Here's a list of trucking movies ordered in oldest to newest that we think you might enjoy. Let us know on our Facebook page which is your favourite, or if we've missed any of your go-tos!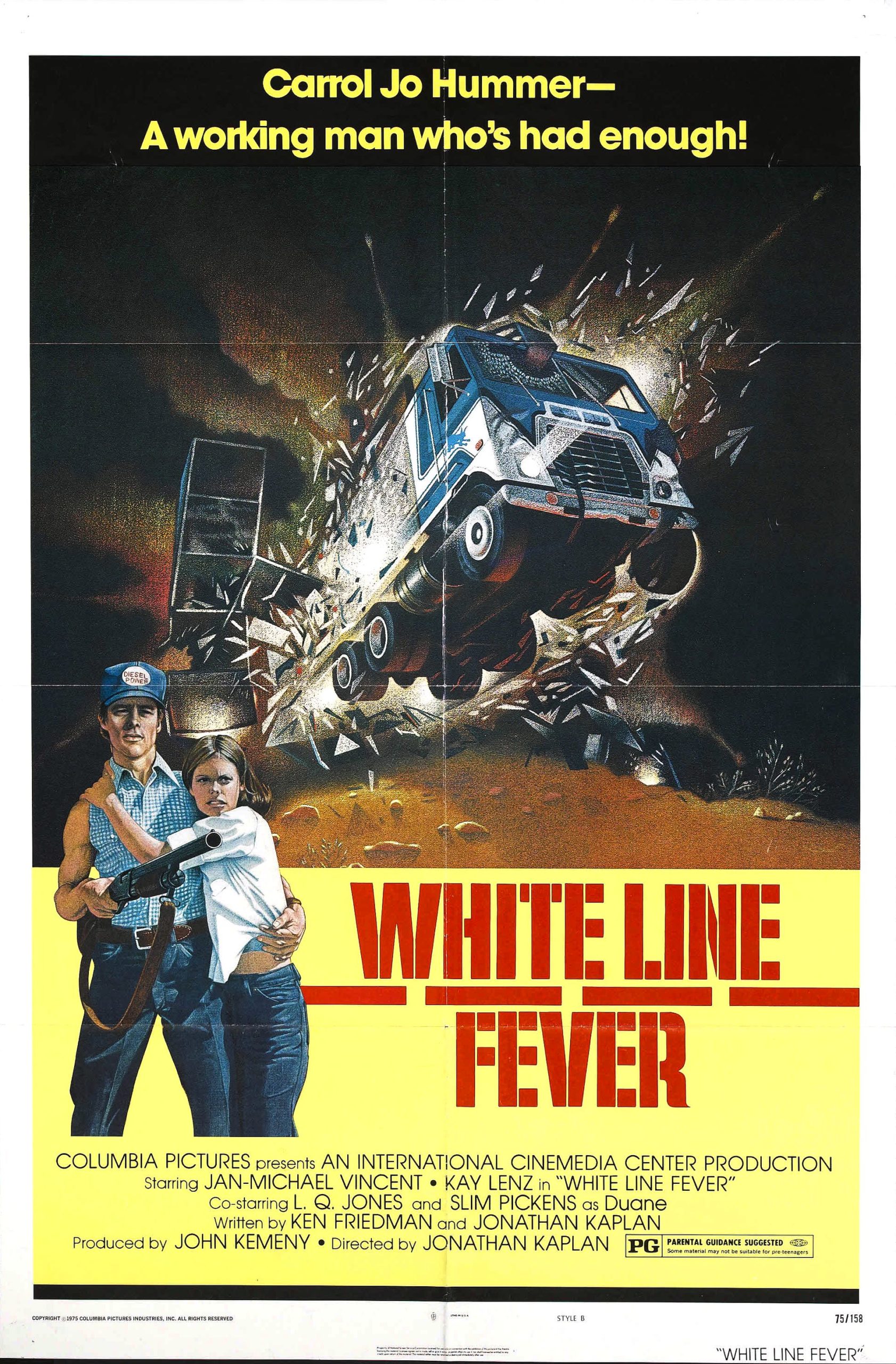 White Line Fever (1975)
PG | 90 min | Action, Crime, Drama
IMDB Rating: 6.1
In 1970s Arizona, a young man borrows money to buy a truck, becoming an independent long-haul driver hoping to make enough money hauling produce to marry Jerri Kane. Unfortunately, he ends up risking his life fighting corruption in the local long-haul trucking industry.
Director: Jonathan Kaplan | Stars: Jan-Michael Vincent, Kay Lenz, Slim Pickens, L.Q. Jones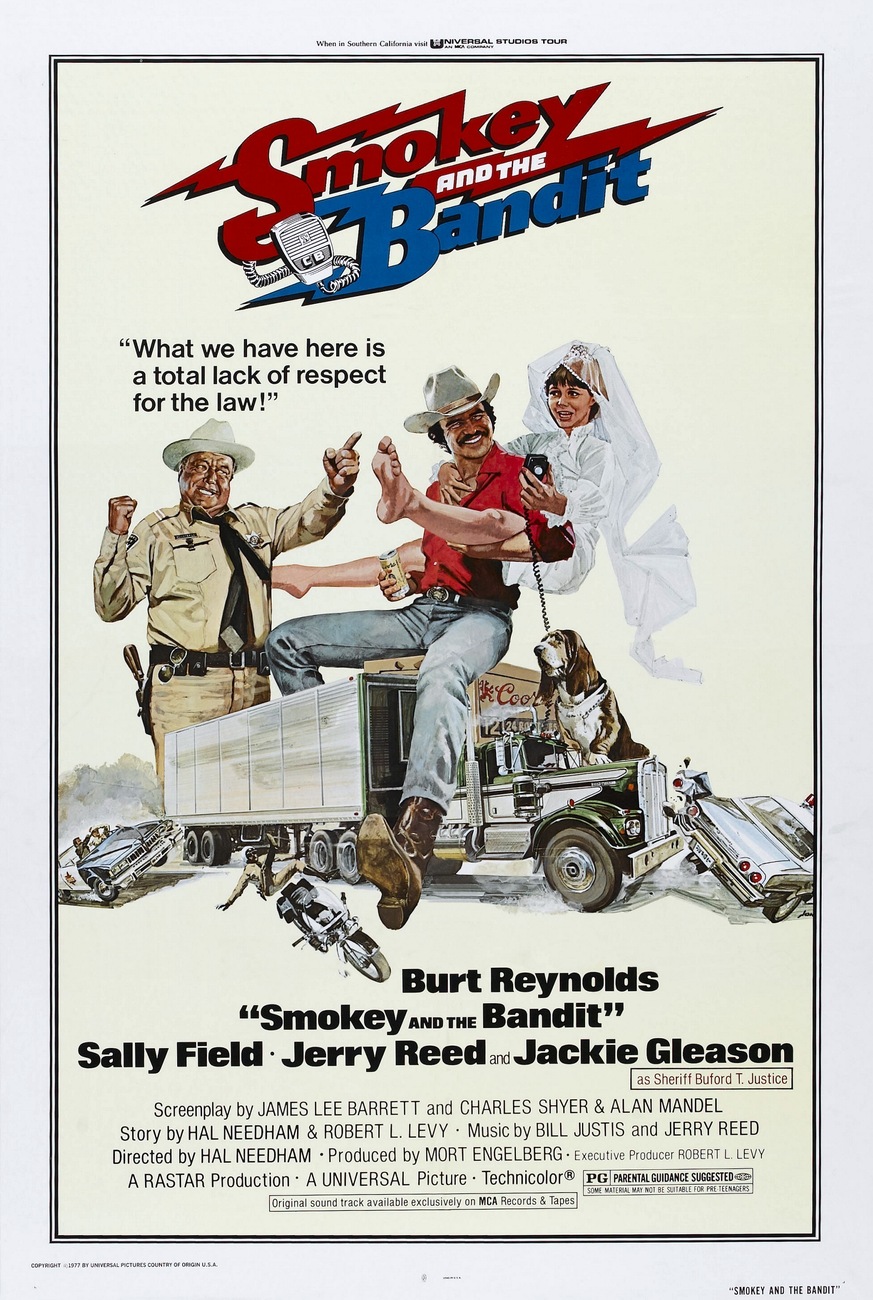 Smokey and the Bandit (1977)
PG | 96 min | Action, Adventure, Comedy
IMDB Rating: 7
Bandit and Cledus are two truck-driving southerners who accept a challenge from two big shots to pick up a truckload of beer from Texas and return it to them within a specified amount of time. Picking it up is simple enough, but as they are leaving Texas, Bandit unwittingly picks up Carrie, a hitchhiking bride-to-be who just left her groom, Junior, at the altar. Junior, however, is the son of Sheriff Buford T and starts a high-speed pursuit across the Southeast to catch the bandit.
Director: Hal Needham | Stars: Burt Reynolds, Sally Field, Jerry Reed, Mike Henry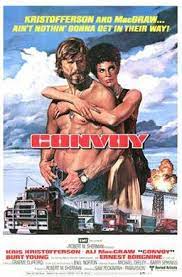 Convoy (1978)
PG | 110 min | Action, Drama
IMDB Rating: 6.3
Truckers form a mile-long "convoy" in support of a trucker's vendetta with an abusive sheriff. Along for the ride is Melissa, a beautiful photographer who just wanted a ride to the airport. As news of what happened spreads over the CB airwaves, other truckers join their convoy as a show of support. Corrupt Sheriff Cottonmouth rallies other law enforcement officers throughout the southwest, but they soon learn that stopping Rubber Duck, the face of the now highly public standoff, is not easy. Based on the country song of the same title by C.W. McCall.
Director: Sam Peckinpah | Stars: Kris Kristofferson, Ali MacGraw, Ernest Borgnine, Burt Young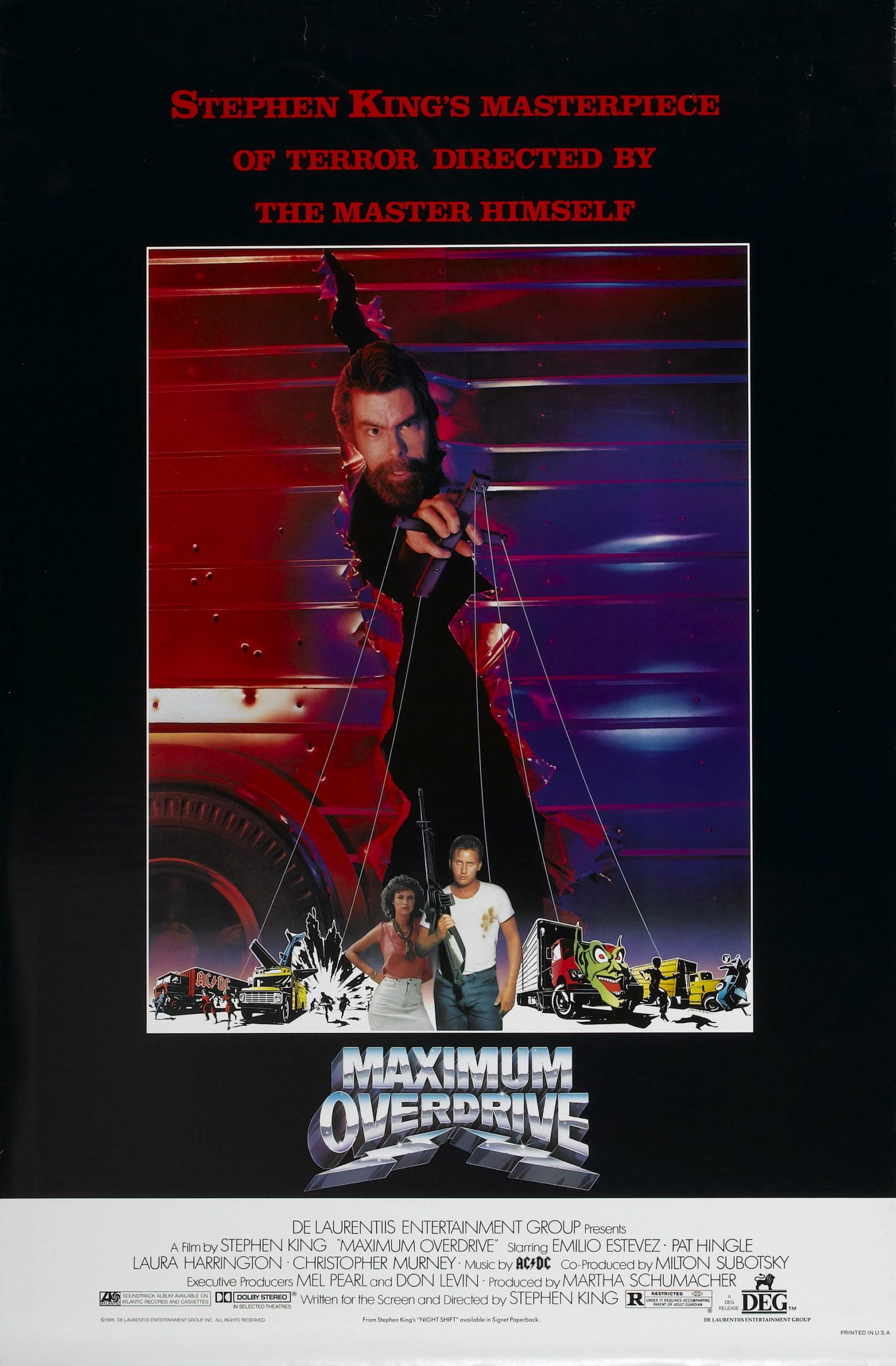 Maximum Overdrive (1986)
R | 98 min | Action, Comedy, Horror
IMDB Rating: 5.5
When Earth passes through the tail of a rogue comet, machines come to life and start to kill people. A group of survivors are under siege from fierce trucks at the Dixie Boy truck stop gas station and they have to fight to survive.
Director: Stephen King | Stars: Emilio Estevez, Pat Hingle, Laura Harrington, Yeardley Smith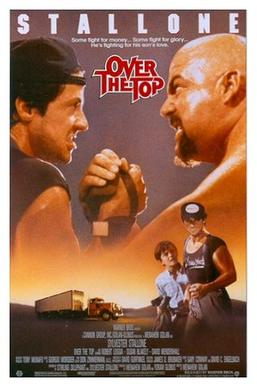 Over the Top (1987)
PG | 93 min | Action, Drama, Sport
IMDB Rating: 5.8
One of the biggest action stars of the 80s, Sylvester Stallone is tough Lincoln Hawk, a struggling trucker who arm wrestles on the side to make extra cash while trying to rebuild his life. He tries to make amends with his son who he left behind 10 years earlier. His son does not think too highly of him until he enters the World Arm Wrestling Championships in Las Vegas. His hope is to receive the grand prize of $100,000 and an expensive current custom semi-truck, thus being able to start his own trucking company.
Director: Menahem Golan | Stars: Sylvester Stallone, Robert Loggia, Susan Blakely, Rick Zumwalt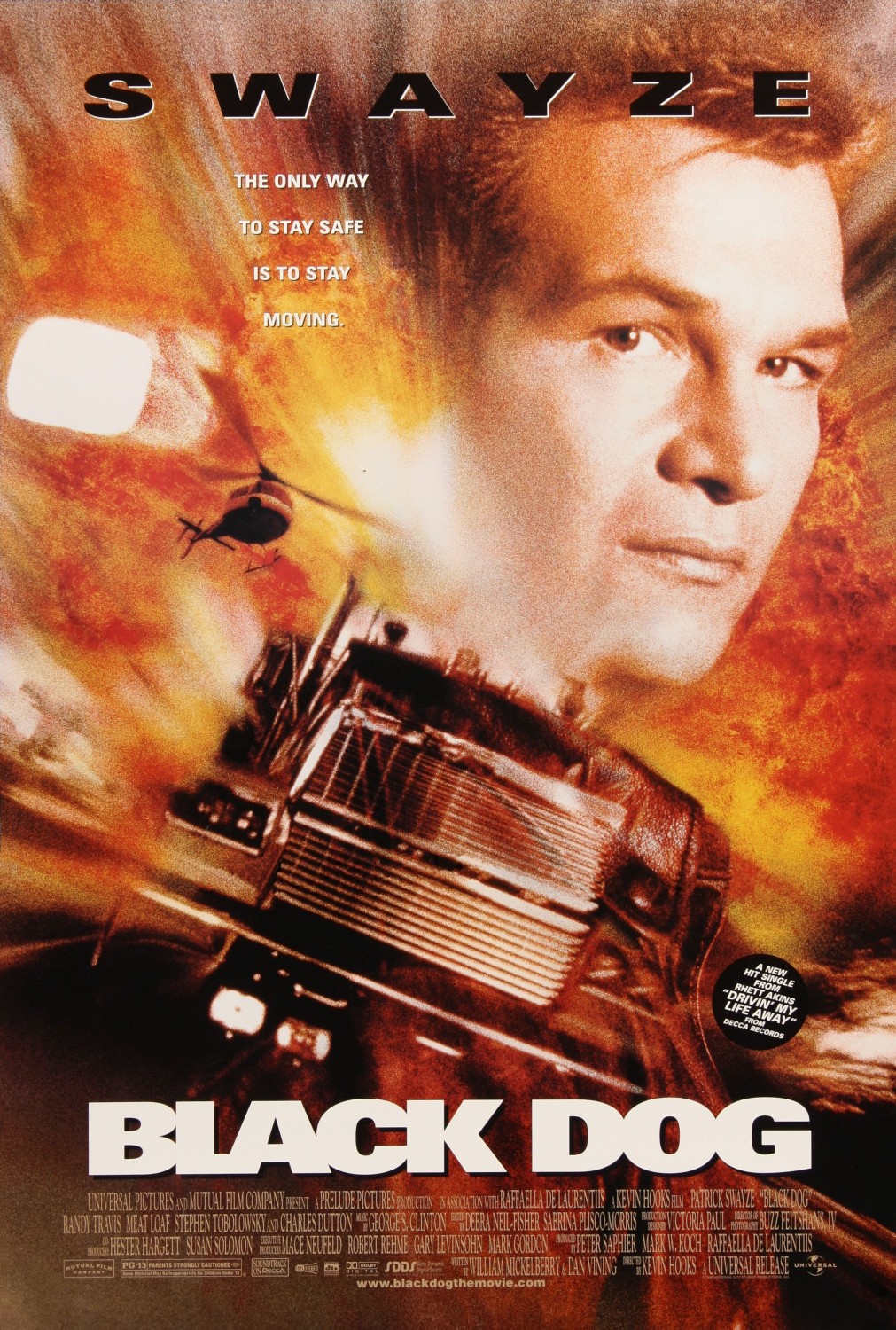 Black Dog (1998)
PG-13 | 89 min | Action, Crime, Drama
IMDB Rating: 5.5
With a trio of 90s stars, Patrick Swayze is ex-truck driver, Jack Crews, who just got out of prison for vehicular manslaughter after losing control and hitting a stranded motorist. His family is in danger of losing their house, so he takes a job from his boss driving a truck up from Atlanta "off the books". Little does he know, the trailer is loaded with illegal artillery, which Red (Meat Loaf) is hell-bent on hijacking. Jack teams up with Earl (Randy Travis) to deliver the load and save his family.
Director: Kevin Hooks | Stars: Patrick Swayze, Randy Travis, Meat Loaf, Gabriel Casseus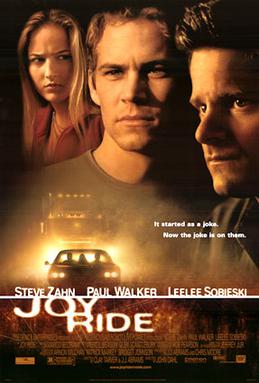 Joy Ride (2001)
R | 97 min | Action, Mystery, Thriller
IMDB Rating: 6.6
College student Lewis decides to drive across the country to see his crush, Venna. Unfortunately for his plans, Lewis gets saddled with his raucous-spirited older brother, Fuller, whose on-the-road pranks with the CB radio get the brothers and Venna sucked into a nightmare when a psychopathic truck driver takes offense.
Director: John Dahl | Stars: Steve Zahn, Paul Walker, Leelee Sobieski, Jessica Bowman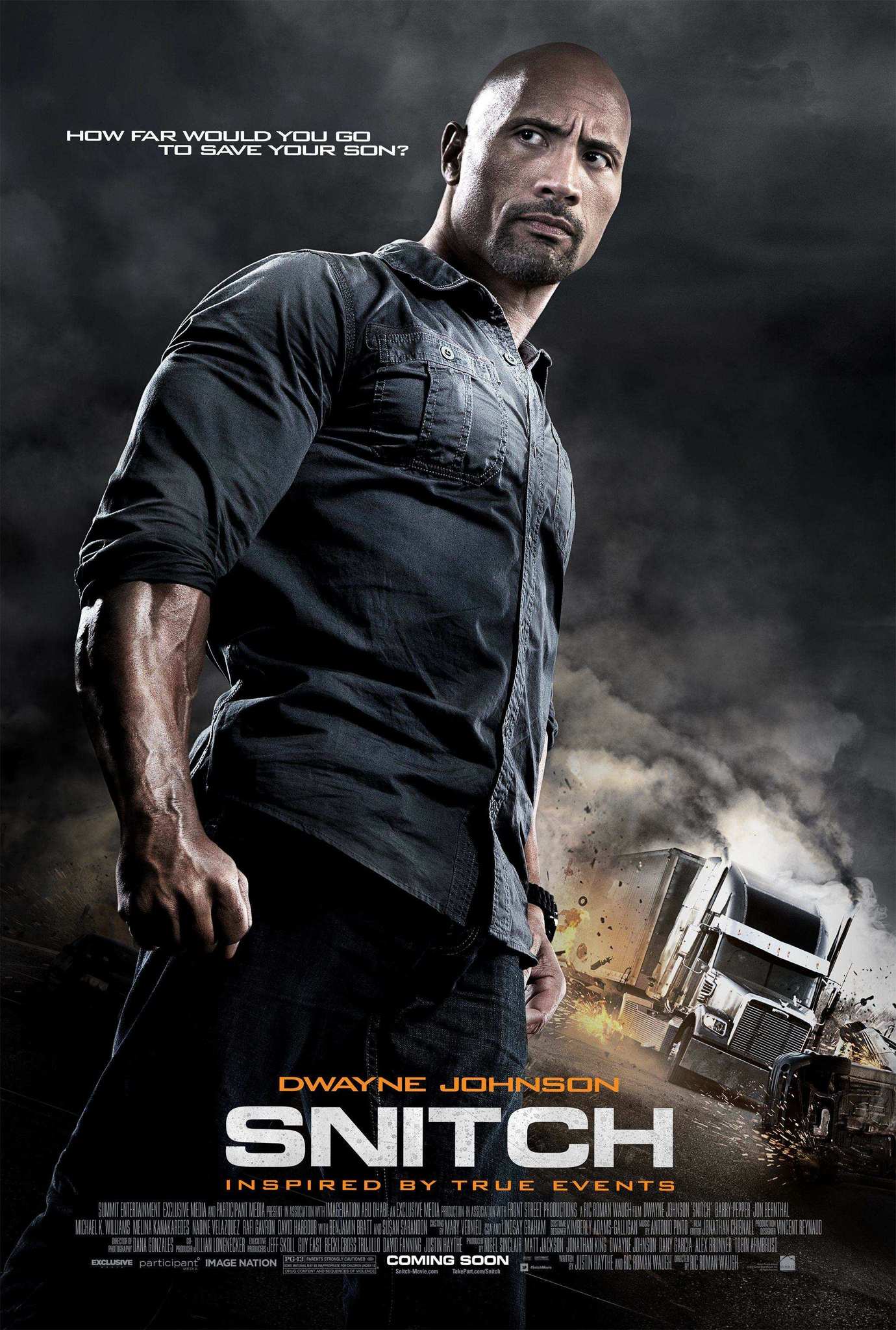 Snitch (2013)
PG-13 | 109 min | Action, Drama, Thriller
IMDB Rating: 6.4
This movie is based on the true story of James Settembrino, who in 1992 helped prosecutors by providing information about other drug dealers in order to get a lower sentence for his son, Joey, who was sentenced to 10 years in prison due to Mandatory Minimum Sentencing.
Director: Ric Roman Waugh | Stars: Dwayne Johnson, Susan Sarandon, Jon Bernthal, Rafi Gavron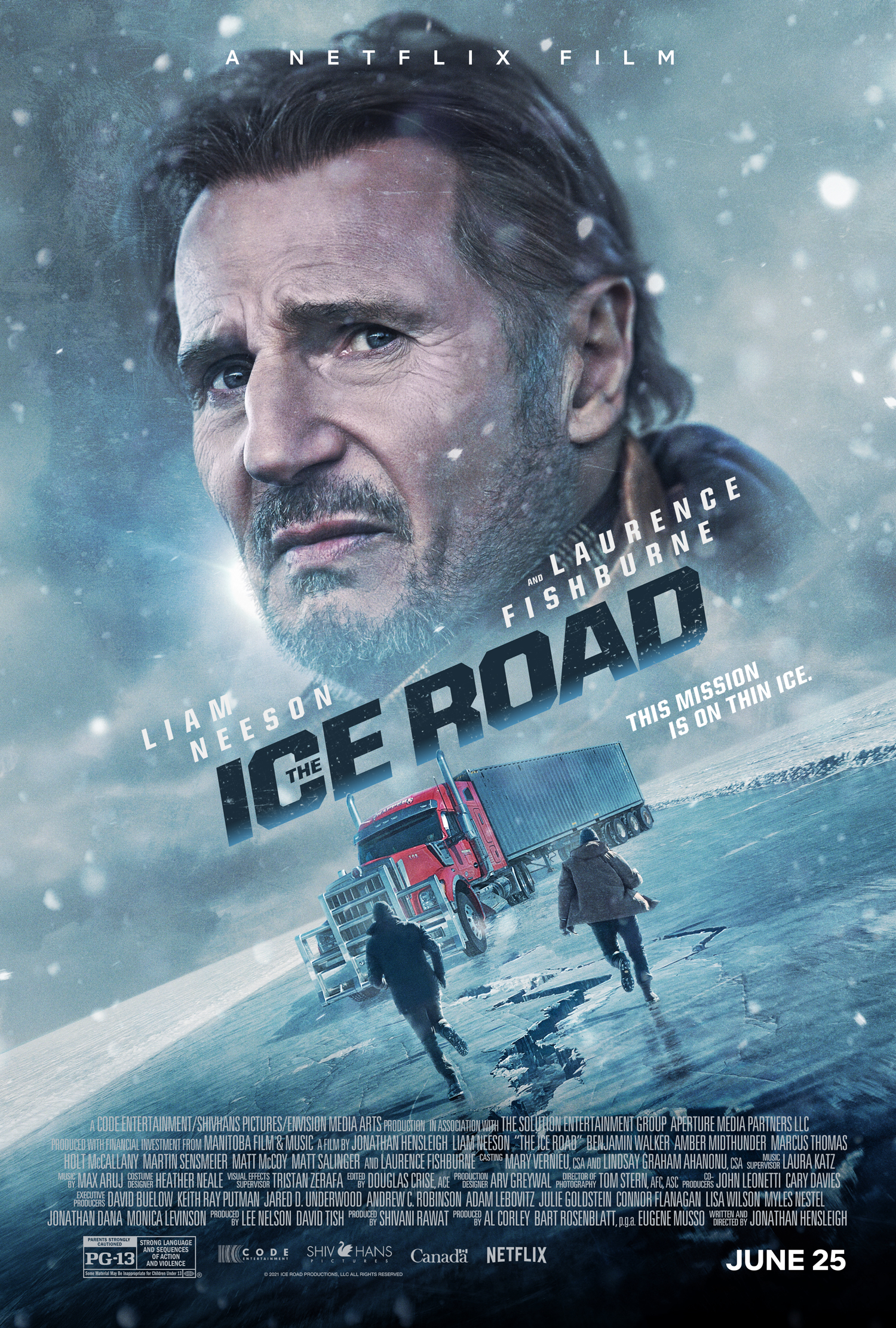 The Ice Road (2021)
PG-13 | 112 min | Action, Drama, Thriller
IMDB Rating: 5.6
The only film on our list to take place in Canada, Liam Neeson is saving the day once again. After a remote diamond mine collapses in the far north of Canada, an ice driver leads an impossible rescue mission over frozen ice roads to save the lives of trapped miners despite thawing waters and a threat they never see coming.
Director: Jonathan Hensleigh | Stars: Liam Neeson, Marcus Thomas, Laurence Fishburne